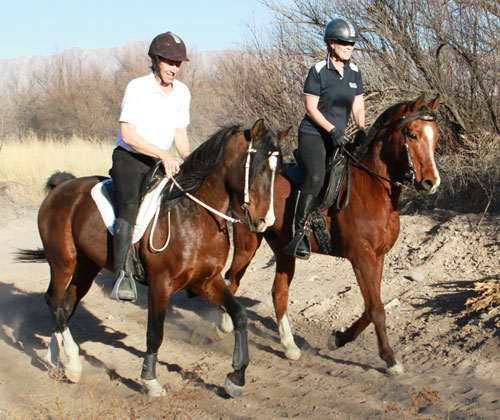 Using saddles of his own design, David Kaden started competing in the sport of endurance racing in 1999. His first season he finished in the top ten 100% of the time and had three endurance wins and three best condition awards on his two Arabian geldings. By 2002, David had won two National Endurance Championships, one from the American Endurance Ride Conference (AERC) and the other from the Arabian Horse Association (AHA). In 2009, the Kadens' Go Flight Leader was named the Jim Joes Award Champion Stallion. David's father, Dr. Van Kaden, had bred and raised Go Flight Leader on his family farm in East Texas. Dr. Kaden owned the sire and three generations back on the dam's side.
David's lifelong love for horses led to the development of an adjustable saddle, which he ultimately patented. He and his wife Tracy now own Specialized Saddles, an endurance saddle manufacturing company known worldwide, and its western saddle division, TW Saddlery. David believes all horses perform better when their saddle fits. He has dedicated his life to relieving back pain for horses through the use of his patented, adjustable fit Specialized and TW saddles.
After a long period of "retirement" from endurance, David returned to win his third National 55 Mile Middle Weight Championship in 2011 in New Mexico. Tracy Kaden won the lightweight national title.
David and Tracy also use TW saddles to compete in various western disciplines including roping and Cowboy Mounted Shooting. He and Tracy learned Cowboy Mounted Shooting while teaching this sport to their own horses, and both have gone on to win their class in the CMSA and MSA state and national championships. David finished 2015 high point in the US in his class, and also Double Down and Senior Incentive National Champion.
David enjoys introducing riders unfamiliar with TW Saddles to measurable improvements in their horses' movement by demonstrating the stride extension that his fitting system provides. When tracked with a radar gun, most horses show a 2 – 3 mph improvement in their top end speed in mounted shooting, as well as smoother turns and better attitude. David says it's clear that better saddle fit results in happier, more willing horses and ultimately better performance in all equestrian disciplines.
About Amanda Lackey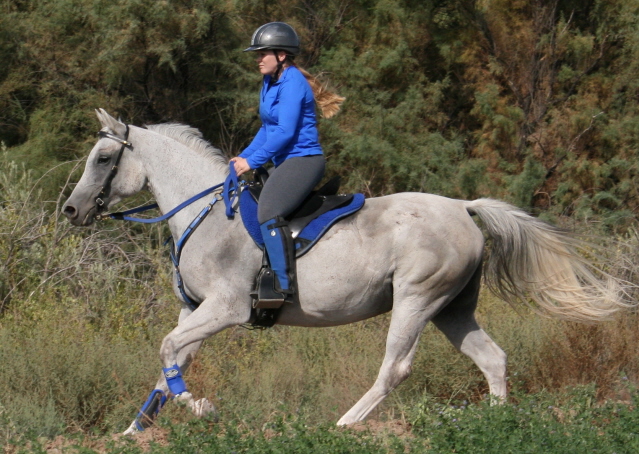 Amanda Lackey is our office manager at Specialized Saddles. Before joining the specialized team Amanda worked along with Tracy and David at Flight Leader Farm. She spent many years there working with the horses. She is a top competitor in both Western and Endurance events with many first places in both disciplines to her credit. She is a graduate of New Mexico State University with a degree in Ag Marketing.